If you're going to con the ladies, don't forget about Google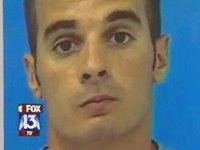 Frank Abagnale Jr.
never had to worry about Internet search engines. If so, he might have been caught a whole lot sooner.
Consider
the story of Jordan Gann
. He managed to
swindle a lot of people
, but once someone started Googling the jig was up.
Actually, though, I think Jordan's problem runs a bit deeper. He's a two-bit player who wouldn't know a big score if it took him for a ride. If he'd been a real player he would have given himself a Google-friendly pedigree to go along with his crazy stories.